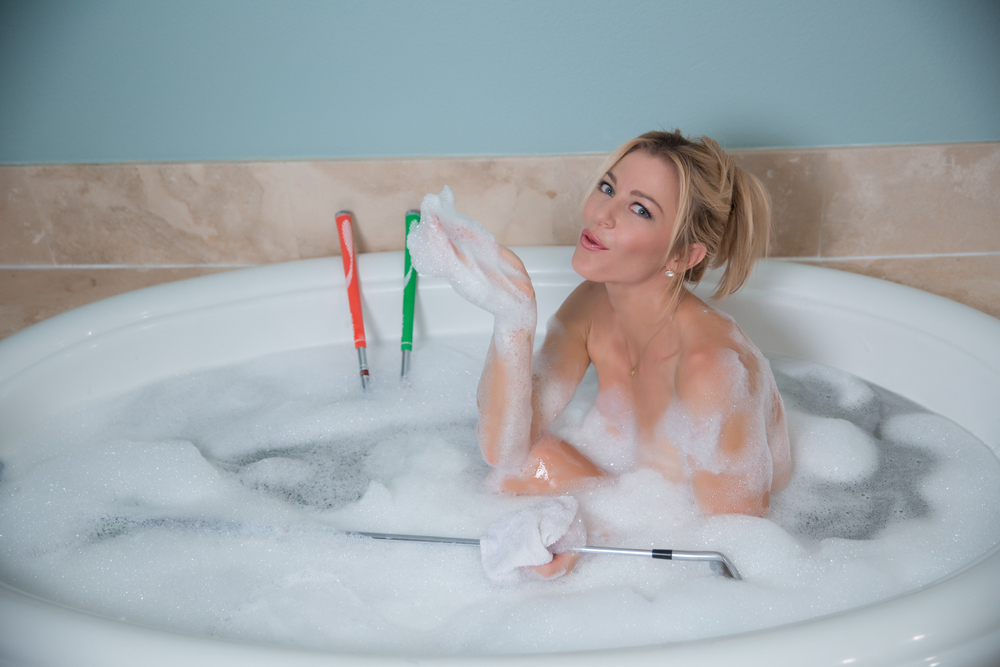 When I first met Alicia Moon, I was already a fan of hers. As a golfer, I was following her golf fashion & lifestyle blogs. And as a photographer, I was drawn to her appearance. I saw a unique blend of elegance and raw athleticism that I admired. But through her writing, I knew that there was more depth to Alicia than what meets the eye.
"Golf is more than a sport. It's a lifestyle."
I wanted to meet her myself, so a mutual friend put us in touch. When we finally got together, she confirmed everything I suspected. She was beautiful from the inside out. I knew instantly that I wanted to do a shoot with her. I didn't know the context yet. But I knew I wanted to do something unique. Something that captured her essence in a more personal way than what the public got to see through her golf fashion blogs.
When Alicia talks about subjects that matter to her, she lights up the room. Her life is intertwined with her work, and her passion shows through it. Everything about her is genuine. So when Alicia said to me one day, "Golf is more than a sport. It's a lifestyle.", I thought, "That's it!!"

On the surface, Alicia is Playful, Charming, and Easy to talk to. On a personal level, Alicia is Introspective, Worldly, and Ambitious. I wanted to capture both sides of her personality. And I wanted to do so in the way I knew best. Let's make it personal.

At first, it took some encouragement to convince Alicia to shoot the bedroom and bathtub scenes. Although with her dance and acting background, she is confident, sassy, and outgoing, she was surprisingly hesitant when it came to shooting anything that could be seen as purely provocative content.
While most women today would jump at the opportunity to bare more skin than the public asked for, Alicia was worried about being taken seriously. For her, being recognized for her intelligence, integrity, and artistic sensibilities is what matters most. After some persuasion, however, she agreed to do the shoot.

My goal was not to make her the poster girl for a "sex sells" magazine. My goal was to draw out her personality and passion for golf in a series of photos that showcase her raw beauty. There would be no hiding behind promoting a product in this shoot for a change. Instead, she would have to get over the fact that this was all about HER.

Alicia is a photographer's dream. She is so naturally photogenic and easy to shoot. It was impossible to take a bad picture of Alicia, and even harder to select a handful of "the best" ones. But these are a few of my favorites, as they capture pieces of her personality.

Alicia is more than a golf journalist. She is a role model. Her fearless drive and acceptance of herself is empowering, and the fact that she is making a less than popular sport look enticing is a credit to her contagious personality. One doesn't have to be a golfer to appreciate her sense of humor and style. Alicia also treats every person that she meets, regardless of age or circumstance, with an equal amount of respect and compassion. I am proud to call Alicia my friend. She just happens to be a seriously good golfer as well!

For more on Alicia Moon, follow her blogs at aliciamoon.com, or her Instagram page @alicia6moon.
To view more pictures from my shoot with Alicia Moon, scroll through the gallery bellow (all images copyright of Patty Wolfe Media Group):
SLIDER